Podcast: Download (Duration: 22:47 — 15.7MB)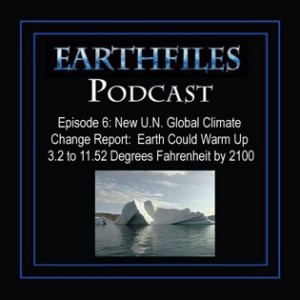 The United Nation's Intergovernmental Panel On Climate Change, known as the IPCC, has been working on another report since its last one in 2001. This is supposed to be a consensus of scientists and computer labs around the world about where global climate change is headed. This report says it is "very likely" that increasing carbon dioxide is caused by human activity.
How high will sea levels rise? For reasons that are not clear, the rapidly increasing ice melts of Antarctica and Greenland were left out of the initial draft of the IPCC's 2007 report – allegedly because computer models don't have current data to accurately access the impact. So, the report might project only a 5 to 23-inch rise in sea level. But one prominent glaciologist thinks the worst case for sea level rise could be five times higher than the IPCC's estimate.