Podcast: Download (Duration: 21:19 — 19.6MB)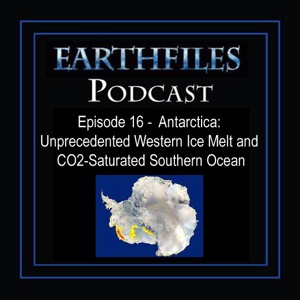 A sobering satellite study shows it was warm enough for a week or two in January 2005 for Western Antarctica ice to melt over an area as big as California. Such a huge ice melt in western Antarctica is unprecedented and could mean that global warming is even getting to the thick ice of the South Pole.
Until now, the very cold Antarctic Southern Ocean absorbed into its waters 15% of the worldwide carbon dioxide "sinking" into the Earth's seas. U.K. scientists have discovered the Southern Ocean is saturated with CO2 absorbed from the atmosphere. That data implies many other regions of the Earth's oceans must also be saturated with CO2. Does that mean that even more CO2 is getting into the greenhouse gas "blanket" that is warming up our planet?